Service Alerts
Most library services have returned, including in person Storytimes, study rooms at some locations, The Labs and toys and activities in children's areas.
Register now for Free Fall Programs!
Has your Library Card expired?
Your GCR 2016 reviews: week 4
30 July 2016 - 4:35pm
We asked: Would you recommend this book? Why or why not?
Thank you Allison, Nazareth, and Monica for your amazing reviews!
Cold As Ice / Sarah Mlynowski
I would recommend this book to fairy-tale lovers. It is the sixth book in the series, Whatever After, about two kids named Abby and Jonah, who have a magic mirror on their basement that takes them to fairy-tale worlds. In this book, they are in the Snow Queen, where their dog is frozen by the queen, and they are taken captive by a band of robbers, where they meet a reindeer named Ralph, and a girl named Gerda. They have to figure out how to rescue their dog, and Kai, a boy who is under a spell, without getting frozen themselves.
~ by Allison
The Crown / Kiera Cass
Well, if you've read the other 4 books in The Selection series, then I would recommend this book because The Crown's story line picks up from where the previous book( The Heir) left off, where Eadlyn Schreave (the main character) still has to make the decision of who will be her husband and the prince of Illea.
~ by Nazareth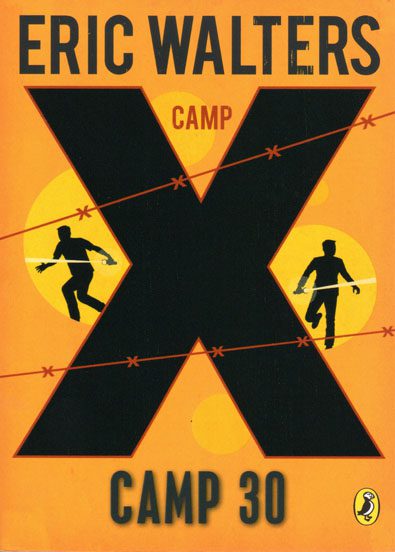 Camp X: Camp 30 / Eric Walters
As you can see I'm an Eric Walters fan......
Excellent sequel to Camp X. Engaging story. Great characters. Walters offers an interesting take on WWII through the eyes of two curious and courageous young Canadians. Great Canadian history through fictional story telling. Can't wait to read the next one in the series.
~ by Monica